Over the last month I've had the immense privilege of reading short stories from all over the Boston area as a part of the Boston Book Festival's community writing project: At Home Boston. At times reading these stories brought tears to my eyes, sometimes they brought a much-needed laugh, overall they made me feel just a little bit closer to the roughly five-million people living in the Boston metropolitan area.
To everyone who submitted: Thank you for your words, your vulnerability, your gifts. I treasure them all. For my own contribution, I collected 10 stories that stuck with me. It was a hard choice as so many of these stories have struck me over the weeks, but I chose ones that rung the loudest for me, ones that I felt compelled to uplift and shed light on. — Campbell Simmons is a graduate student a Tufts and a 2020 Boston Book Festival intern.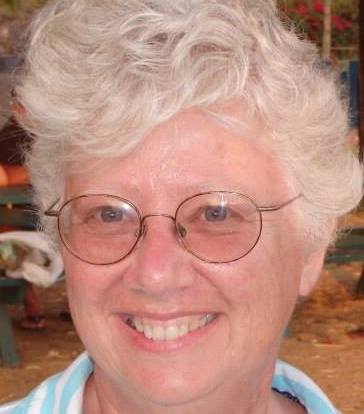 Ginger Webb works as a social worker at Brookhaven Hospice
These days, there are far too many names on our hospice death list. For us they are not statistics, they are people who opted for comfort only. My heart aches reading the long tally. I miss seeing them, but social workers are  "non-essential," and thus my work is mostly with families over a phone.
It's the nurses and the health aides who are on the front lines. They put on brave fronts and play the hero, but inside they are scared of this virus: for their patients, for themselves, of bringing it home to their families. But their patients will never know.
Families think our nurses are angels for doing this work, but I know their humanity. I see them cry and swear.  I know how they need a good laugh and a big glass of wine at the end of their shifts.
They are also good shepherds who know their flock: John is feisty, Sarah likes watermelon gum. They smile when a confused patient wishes them Merry Christmas. They comfort each soul as they guide them through the valley of the shadow of death. And sometimes on their way to work, they stop to buy watermelon gum.
~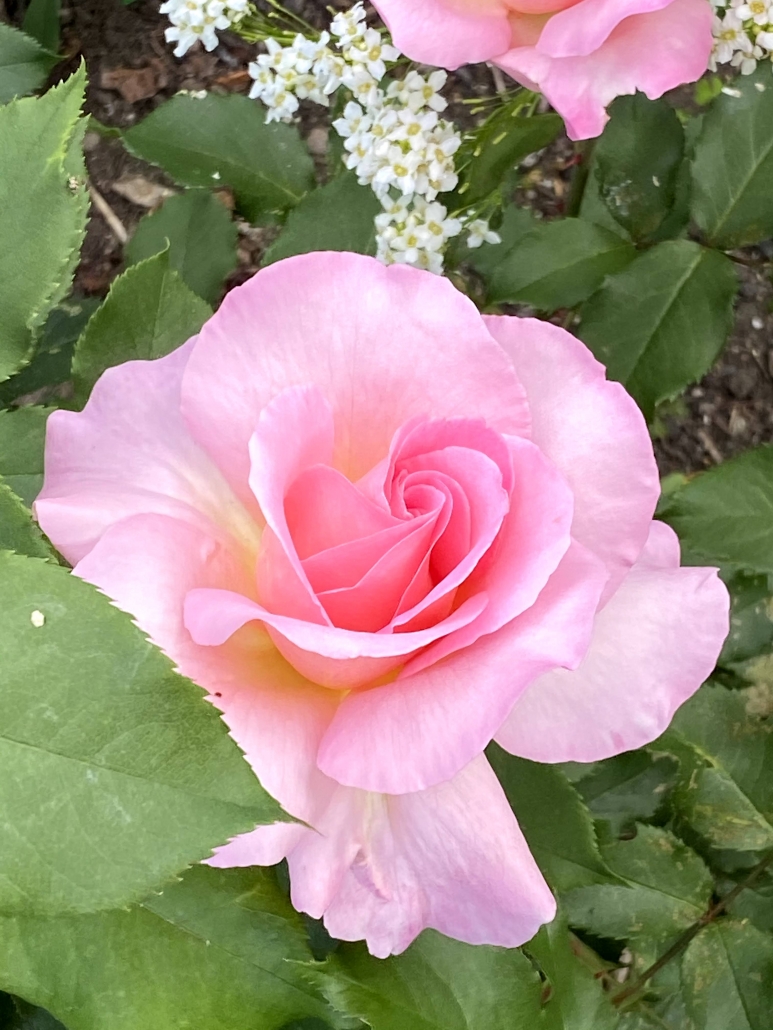 Doris Johnson, 84, is a retired Baltimore Public School educator who lives with family in Jamaica Plain. (Note: I am her daughter, Michelle Johnson and submitting this on her behalf.)
Black Lives in Crisis
Can you hear me, see me, cry for me? This message is from a black mother watching us get knocked down again. Yet, I can't help but feel a sense of hope that there are still people out there who care.
Let's talk about it. When did you last invite a black family into your home? Do you discuss racial issues with your child? Have you made a difference in your school, your church, your neighborhood? Or are you silent with no understanding of black people's issues?
Can you hear me? My voice was full of hope when I raised my daughter and son, despite being followed and overcharged in stores, or ignored by clerks because they assume you can't afford expensive items. Or having the police stopping you for no reason, or putting illegal holds on black boys and girls.
Can you hear me? See me? Cry for me? This message is from an 84-year-old black mother who kept her family together, hoping, caring and loving during extraordinary times. I will not forget the year 2020. Black lives still matter, despite forces that have long held us back. If you care, talk to your family and to your God.
~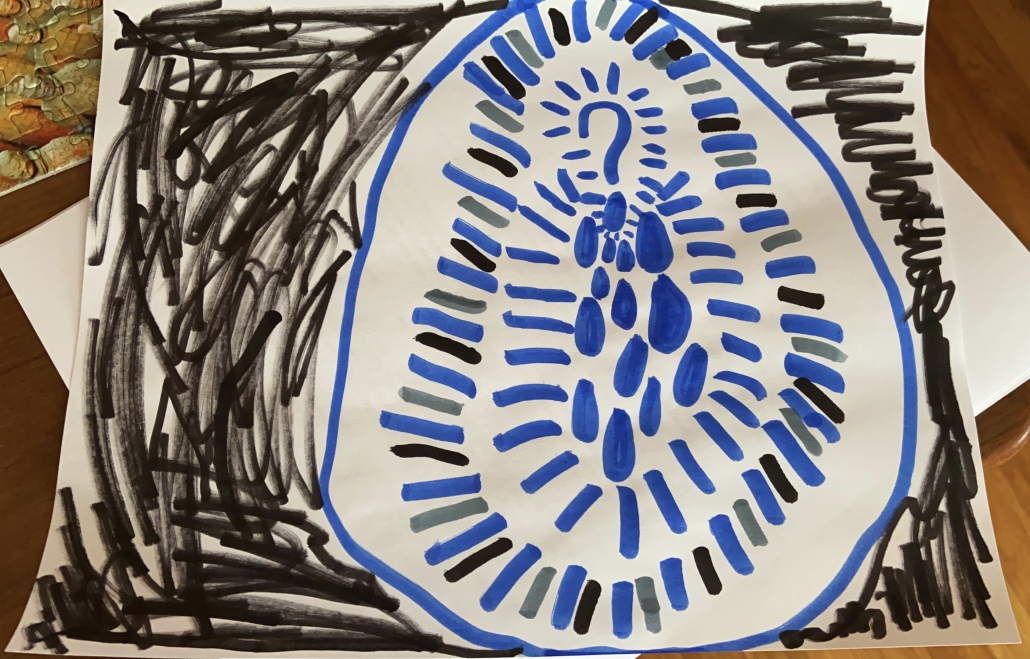 Elissa Jacobs is a writer and writing instructor who lives in Arlington
"I hate you!" my seven-year-old screams. "I'm never going close to you again!" She clomps into the next room, slamming the door in her wake.
My mistake: I tried to get her to FaceTime with a school friend instead of watching another show on PBS.
I find her stretched out on the futon, her head wedged under a pile of blankets. When I lightly touch her back and ask what's wrong, I hear a muffled sob. She peeks out and asks, "Mommy, can I draw my feelings?"
The resulting piece is an aberration from her usual art. There are no rainbows, no hearts, no dinosaurs. She ignores the purples and glitter pens in exchange for muted blacks and blues. I sit next to her, quiet, and try not to cry at the bruise of emotion spilling out from her small body and onto the paper.
She calls her creation, Giant Teardrop. With every brush of the marker, she feels better, and I feel more heartbroken for everything she has lost and all that she is struggling to make sense of.
~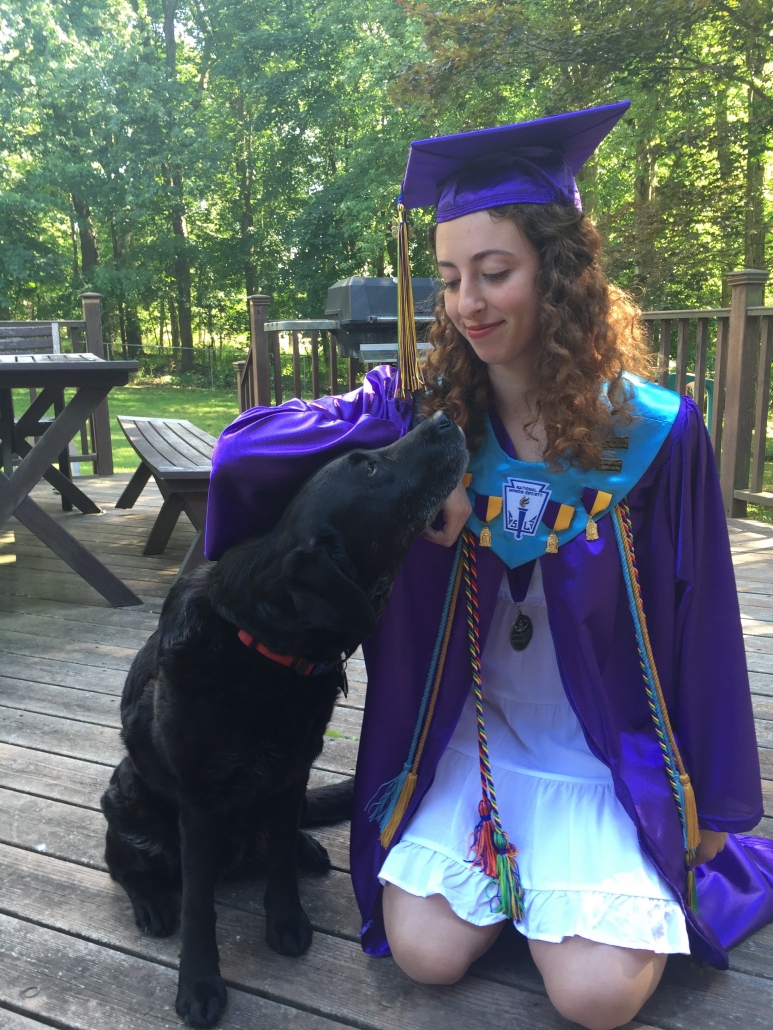 Lucy Levin is a journalism graduate of Boston University's class of 2020, currently on the job hunt. 
I kept waiting for Amtrak to cancel my train on March 14th. My dad refreshed traffic on Google Maps every few minutes until we had to leave for Stamford Station. My mom, who'd just heard about "social distancing," hugged me goodbye while holding her breath. I pet my 14-year old black lab, Cleo, and hopped in the car to return to Boston from spring break.
Coming back felt right. This was my last semester at Boston University, my lease in Allston ran until June and I was still a student with classes to finish, even over Zoom. I wanted to end college where I started.
I made it to South Station by 6pm. Life kind of exploded after that — my roommate went back to Connecticut, commencement was postponed, most friends living on campus left.
In mid-April, I said goodbye to my dog one last time over FaceTime. She'd developed a massive skin infection. We had 13 years together, and only 10 minutes on a screen for the end. Same with college — 3.75 years and a pandemic and poof, it's over. So many goodbyes, gone.
And now onto the rest of my life! As if that's just… possible.
~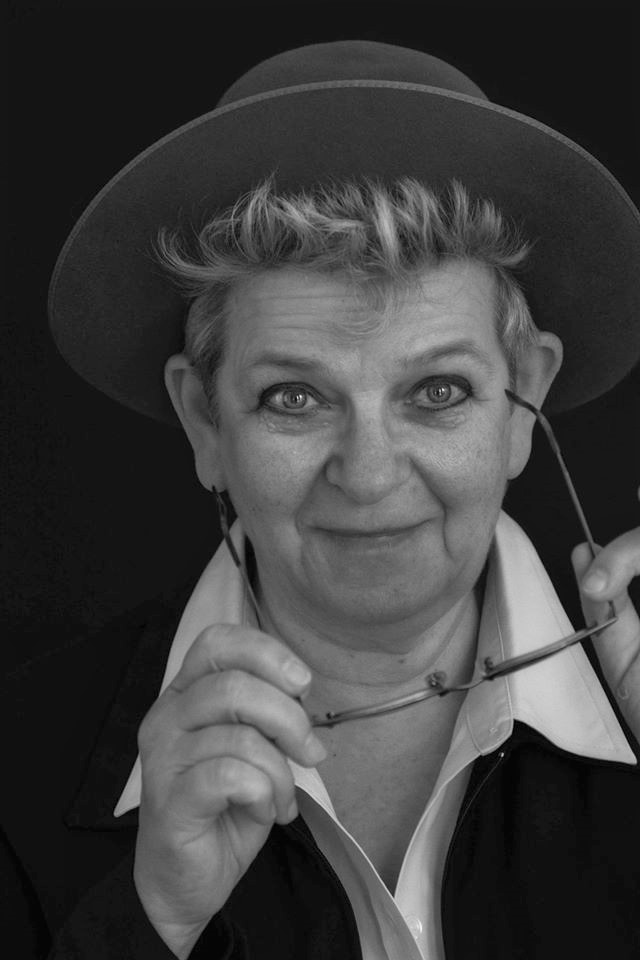 Sue Katz's fiction and non-fiction have been published on the three continents where she has lived and worked, first as a martial arts master, then promoting transnational volunteering, and now as a book author.
My Pandemic Calm in Exactly 50 Words
My underlying condition keeps me inside, overlooking Spy Pond from my seventh story window. I am calm, used to living alone in a room, used to being alone as a writer. I've been content, prepared for the long haul, until I saw the mouse. Now every shadow is an enemy.
~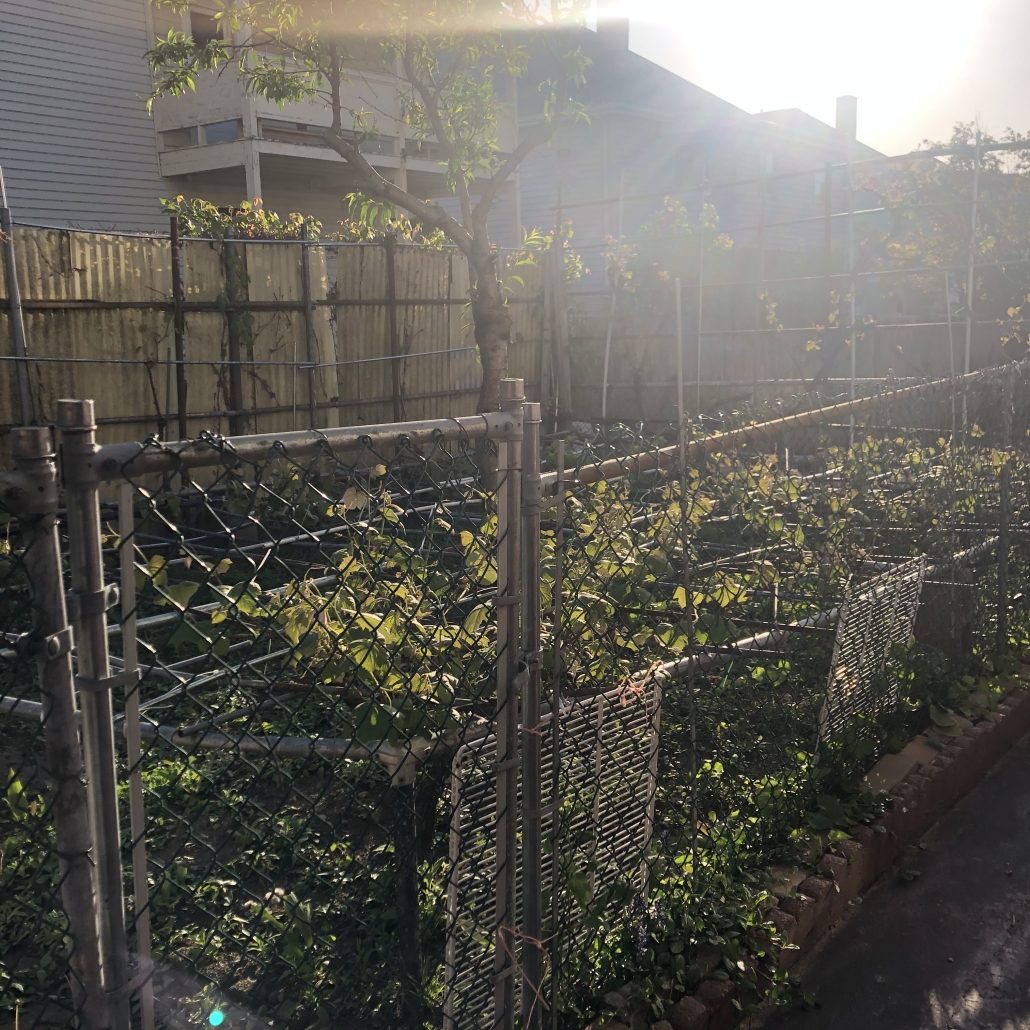 Elana Lev Friedland is a writer who lives in Somerville, and you can find them online at elanalevfriedland.com
Somerville is the most densely populated municipality in New England and it sounds like it.
At quarantine's start, I'm grateful to be here. My room at the back of the house has views of the neighbors' backyards. I get to see their dogs. The window I sit next to while working looks out on my landlord's tiny vineyard, the tree at its center blossoming, growing green.
But the birds in its branches chirp. The birds on roofs chirp. Someone's hosting karaoke parties. Setting off fireworks. My neighbor putts golf balls around his yard at 11PM. The dogs bark. My neighbors sit around recently acquired outdoor furniture. Talking. Laughing. And there are so, so many of them.
I'm hypervigilant at my best and worst–possessed of a PTSD so deep that I can hear everything, everything, everything. Another neighbor's power tools. Cars starting, and their alarms. Fireworks. The birthday parade down my street: featuring real sirens, right here, because it turns out my neighbor's kid is five and his dad is a firefighter. And all I can do is curl up, wait it out.
But, sometimes, I make noise too. I close my windows to dampen the sound. Sometimes, I sing.
~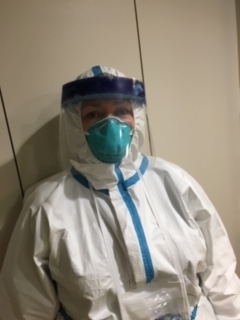 Joanne Cassell is a mother, nurse, patient advocate and life long student.
Who are the Real Heroes?
They are calling me a superhero but I don't feel like one. The superheroes are the people fighting for their lives. Like the psychotic person kept alone in isolation at a time when he needs counseling and group therapy or the person who is dying and the family has to talk to them by phone or the patient who just got extubated and her son is still intubated in the next room.
Before I go to work in the morning I have to make sure I eat and drink something otherwise there is just not enough time. Caring for Covid-19 patients is physically and emotionally challenging. Wearing an N95 mask, the suits and shields all day is a nightmare.  I often get overheated, my throat gets dry and I become lightheaded from sweating and breathing in my own CO2.
Finally, when I get home I don't recognize myself in the mirror. My face is marked and aged from wearing a mask for twelve hours and my body weak from the long day. I take a hot shower wishing for peace and quiet –  no beeps, or phone calls. I mindlessly watch TV and cuddle the dogs. I struggle to get some sleep, but it often evades me because I am filled with guilt and fear that I could have done more.
~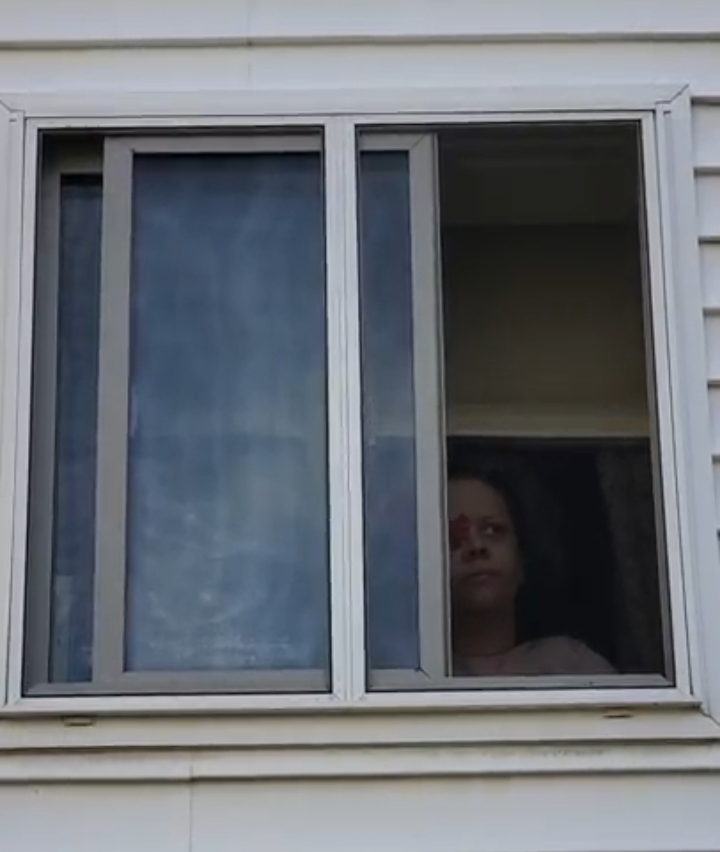 Heather Watkins is a disability rights activist, mother, author, blogger, daydreamer, chocolate-lover, and serves on a handful of disability-related boards and projects
As a Black disabled person, I've been isolating since mid-February. I have a congenital form of muscular dystrophy that compromises my mobility and respiratory muscles. Since I'm higher risk I'm also hyper-aware of how pandemic is disproportionately affecting Black and brown communities. I already use a ventilator to sleep with ease. I've experienced grocery delivery delays and PCA (personal care assistant) service interruptions because they've been affected by virus and are still in recovery.
At the same time, I'm watching stories across the media landscape about just how little Black lives matter as videos on repeat show the snuffing out and cries of "I can't breathe" and many others take righteous anger to the street. Some days I feel defeated and vacillate from.trying to balance bouts of joy and being kept abreast of current events without burying my head in the sand.
I remind myself there are ways to stay engaged without short-circuiting myself and sense of peace but that's easier said that done when so much  feels like a battering ram. So I find ways to calm the mind and stay productive through music and communing with family of all kinds, biological and otherwise, finding kinship online and exhaling.
~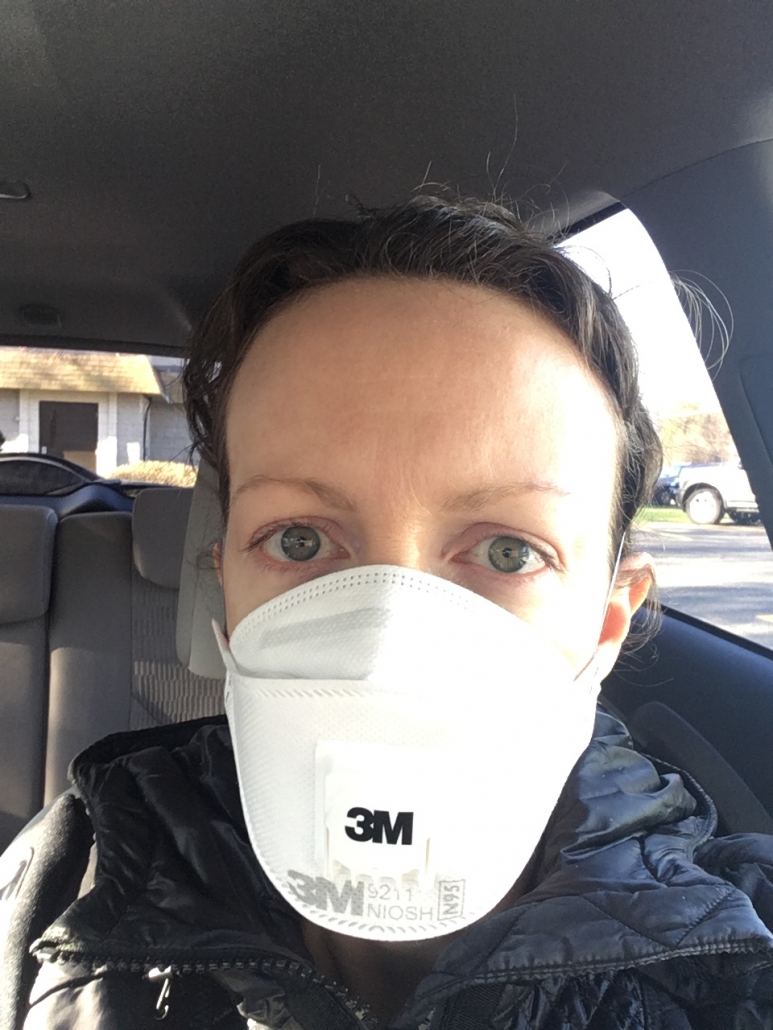 Meghan Flannigan is a Speech Language Pathologist who works in a Skilled Nursing Facility
We started wearing face masks at work on a Thursday. Already, there was talk of a couple residents in my nursing home having the dreaded symptoms. But testing was hard to come by, at least quickly. My coworkers and I constantly checked ourselves. Am I feeling something? Every day we just waited for it to come to us. It wasn't ever really a question of whether, but when.
The following Monday, I felt chilled at one point, then flushed. My skin suddenly felt sore. I rechecked my temperature at the receptionist desk. Still normal.
In the evening, my temperature spiked. I stayed home. Every day, a new symptom emerged. The chest tightness, the cough, the congestion and phlegm, the night sweats, the loss of taste and smell, the constant worry. I tested negative, then positive for COVID-19 a few days later.
It was an enormous relief when I was finally well enough to return to work. But everything had changed in my absence. Now there were gowns, and N95 masks, and face shields. But too late to protect me. Or our residents. So many empty beds. So many familiar faces, just gone.
~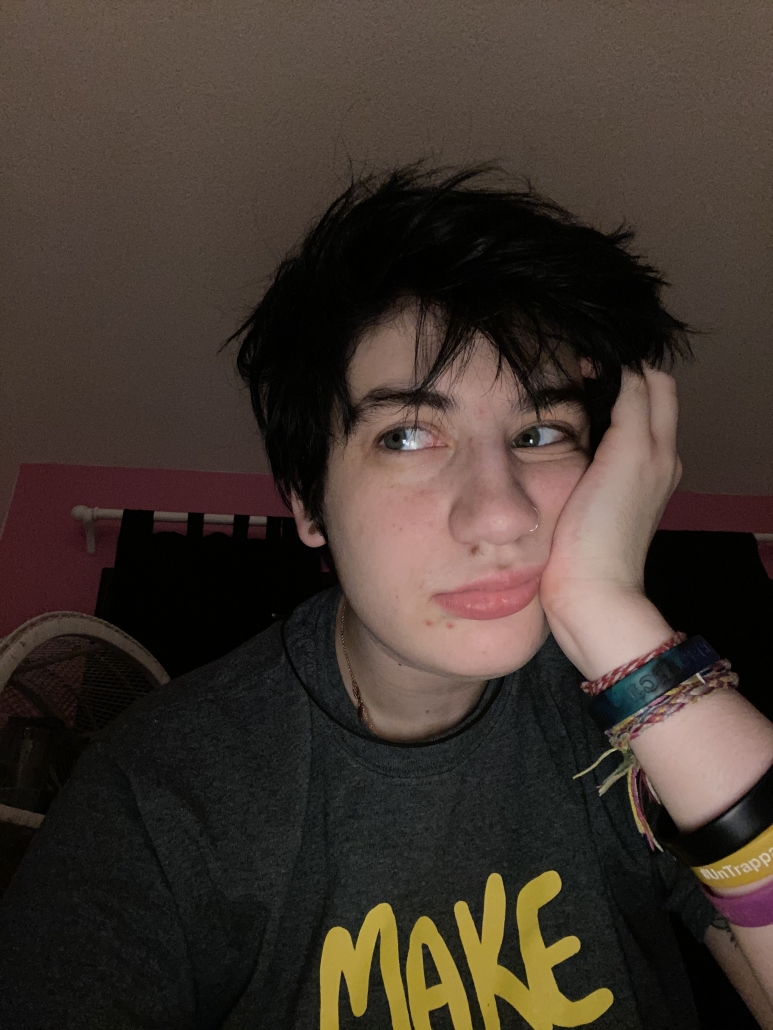 Asa Badalucco (he/him) is a trans and queer writer studying at Emerson College.
THURSDAY
I take my testosterone shot on Thursdays. In quarantine, it's the only way I keep up with the days of the week. If I took my shot today, tomorrow is Friday. If I take it tomorrow, today is Wednesday. It is a good routine; it is my only routine.
I take my shot in front of a big open window with lots of sun, and it's often the only light I get. I strip to my boxers and get distracted as I watch hummingbirds give quick kisses to pink flowers. I prep my band-aids and syringes and listen to the neighbor's dog bark. It's a strange, thoughtful time, as I watch the needle break my skin and remind myself with a small wince just how human I am.
I realize that my transness, my queerness, has become quieter the longer I stay inside. It's become an affair between me, myself and I, a conversation and embrace that we have just on these Thursday afternoons. I take my Thursdays to check in with my voice, my face, my thin mustache, my smile. No one is holding my hand through this anymore, they're not allowed to. It belongs to me.
Read more about BBF's At Home Boston community writing project in partnership with the Boston Globe.
Follow Boston Book Festiva's At Home Boston project on Twitter, Instagram, and Facebook. Share these stories using the hashtag #athomeboston.
Read more At Home Boston stories:
At Home Boston: Putting my son to bed over FaceTime.