Celebrating the power of words to stimulate, agitate, unite, delight,
and inspire, Boston Book Festival presents year-round events
culminating in an annual festival that promotes a culture of reading
and ideas and enhances the vibrancy of our city.
October 19
Copley Square
October 20
Roxbury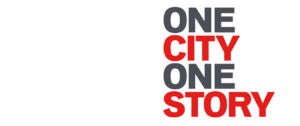 One City One Story 2019
We've just announced this year's all-city read! Learn about "Yvonne" by Ciera Burch and find out where to get your copy.
Programming Sponsors 2019