Boston Book Festival is excited to be a part of the 16th Annual Independent Film Festival Boston. IFFBoston is taking place April 25 – May 2 at the Somerville Theatre, Brattle Theatre, and Coolidge Corner Theatre. Over one hundred films will be shown along with nightly parties and weekend panel discussions. Tickets for all events are on sale now at http://www.iffboston.org.
This year, we are sponsoring four films: A Prayer Before Dawn, Far From The Tree, On Chesil Beach, and We The Animals.
Far From The Tree
Sat. 4/28 – 6:30pm
Somerville Theatre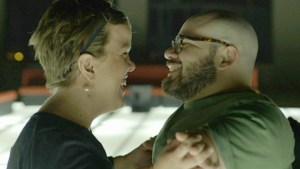 From the New York Times-bestselling book by Andrew Solomon, Rachel Dretzin presents the lives of Jason, Jack, Loni, Leah, Joe, Trevor, and Andrew Solomon. The audience gets an intimate insight into their journeys as people with Down syndrome, autism, dwarfism, a life sentence in prison and parents unaccepting of his identity as a gay man. This film displays families meeting extraordinary challenges through love, empathy, and understanding. Find more details for Far From The Tree here.
A Prayer Before Dawn
Sat. 4/28 – 9:15pm 
Somerville Theatre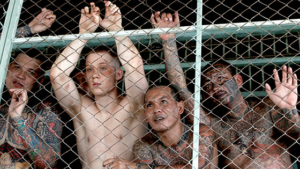 Jean-Stéphane Sauvaire brings Billy Moore's bestselling memoir of his brutal experiences inside one of Thailand's most notorious jails to the screen. Refusing to die, Moore becomes a student of the lethal art of Muay Thai boxing, which will guide him on an incredible journey to redemption. Find more information on IFFBoston's screening of A Prayer Before Dawn here.
We The Animals
Sun. 4/29 – 3:15pm 
Somerville Theatre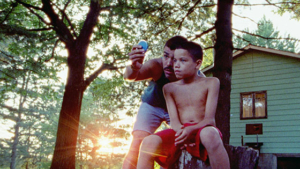 Three brothers tear their way through childhood and push against the volatile love of their parents in Jeremiah Zagar's adaptation of Justin Torres's novel We The Animals. Torres was a presenter at BBF 2011, and we couldn't be happier to see his affecting novel brought to the big screen. As Manny and Joel grow into versions of their father, Jonah embraces an imagined world all his own. In this coming-of-age film, the audience learns, grows, and experiences life with the brothers. For more details on We The Animals, click here.
On Chesil Beach
Sun. 4/29 – 4:30pm 
Somerville Theatre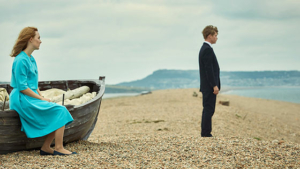 Based on the novel by Ian McEwan, Academy Award nominee Saoirse Ronan and Dunkirk's Billy Howle embody newlyweds Florence and Edward, both in their early 20s and also both virgins. In the summer of 1962, the couple's spend their honeymoon preoccupied and terrified by the upcoming consummation of their marriage. Here is more information on the drama On Chesil Beach.
Each film offers an escape into a world in which you will be fully immersed in the human experience of facing challenges. Check out the full IFF lineup here to find additional screenings. We are happy to support IFFBoston and celebrate together the power of storytelling to inspire. We hope to see you there! #IFFBoston2018 #IFFandBBF