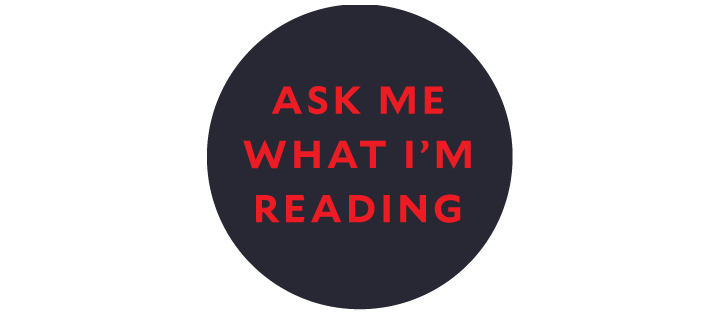 We've just announced the lineup of fabulous authors and presenters and in a few weeks we will reveal all the other details of BBF 2016: author pairings, times, locations . . . everything you need to know to get ready for Boston's annual literary extravaganza. In the meantime, we thought you might be as curious as we are about the recent reading habits of our fellow Bostonians. So we're asking: What are you reading, Boston?
To find out, we took a look at what people are buying or checking out from the library. According to the Boston Globe bestseller list, The Underground Railroad by BBF fiction keynote Colson Whitehead is the bestselling book in Boston. (Lucky for us that we invited Colson to the BBF way back in March when his book was scheduled for a September release!) Number two is The Girls by Emma Cline and number three is Anthony Doerr's All the Light We Cannot See, which just happens to be what BBF presenter Sherry Turkle is reading this summer. Side note: BBF 2015 nonfiction keynote Atul Gawande is STILL in the top ten of bestsellers in the city!
Cambridge and Somerville readers who shop at Porter Square Books preferred Shrill, by BBF 2016 presenter Lindy West, Tribe by Sebastian Junger, and Homegoing by Yaa Gyassi. Following right behind is the just-released Art of Rivalry by BBF art history keynote Sebastian Smee. The number one paperback bestseller last week was Eileen, by Ottessa Moshfegh. Elena Ferrante novels continue to fly out the door as well.
The intellectuals and tourists (not that they are mutually exclusive) who frequent Harvard Book Store chose Harry Potter and the Cursed Child by you-know-who, while The Underground Railroad and The Girl With the Lower Back Tattoo by Amy Schumer were two and three respectively. Buyers of paperbacks wanted The Girl on the Train by Paula Hawkins for their beach bags, while Milk and Honey by Rupi Kaur and Known and Strange Things by Teju Cole were the next most popular paperbacks.
In Jamaica Plain, customers of Papercuts J.P. selected the Papercuts Anthology more than any other book, while Harry Potter and Hillbilly Elegy by J.D. Vance were runners-up.
Harry Potter claims the number one spot at Boston's Trident Booksellers & Cafe as well, leading us to wonder if the college students, back in town but before classes start, are snapping up copies. Next, The Girl on the Train, A Little Life by Hanya Yanagihara and Milk and Honey. In nonfiction, the top two sellers were Paul Kalanithi's When Breath Becomes Air and The Girl With the Lower Back Tattoo.
Turning our attention to the Boston Public Library's circulation desk, we learned that system-wide, the most popular books of late were All the Light We Cannot See, The Girl on the Train, Fates and Furies by Lauren Groff, Luckiest Girl Alive by Jessica Knoll, Go Set a Watchman by Harper Lee, and Between the World and Me by Ta-Nehisi Coates.
Our snapshot of Boston readers' summer book preferences tells us a lot, even if it's nothing we didn't already know: our city reads—widely, broadly, deeply. The fiction picks range from playful fantasy and thrilling mystery to the highly literary and lyrical. Nonfiction top titles include one, Between the World and Me, by an African American man wrestling with the experience of being black in America and one, Hillbilly Elegy, that describes the author's childhood living in white, rural poverty. From humor to feminism, thrillers to literary novels, poetry and art history to essays and manifestos, the diverse selections by Boston readers run the gamut.
Now it's your turn. What are YOU reading? Let us know:
Send out an Instagram of yourself with your current read, or tweet it out using #whatareyoureadingboston (tag us at #BBF2016 and @bostonbookfest). Come to the Boston Book Festival on October 15, show us your tweet or Instagram, and we'll reward you with an Ask Me What I'm Reading button.
Have a great end of the summer. And read on, Boston.