Volunteer Spotlight: Laurie Arnone on Beekeeping and the BBF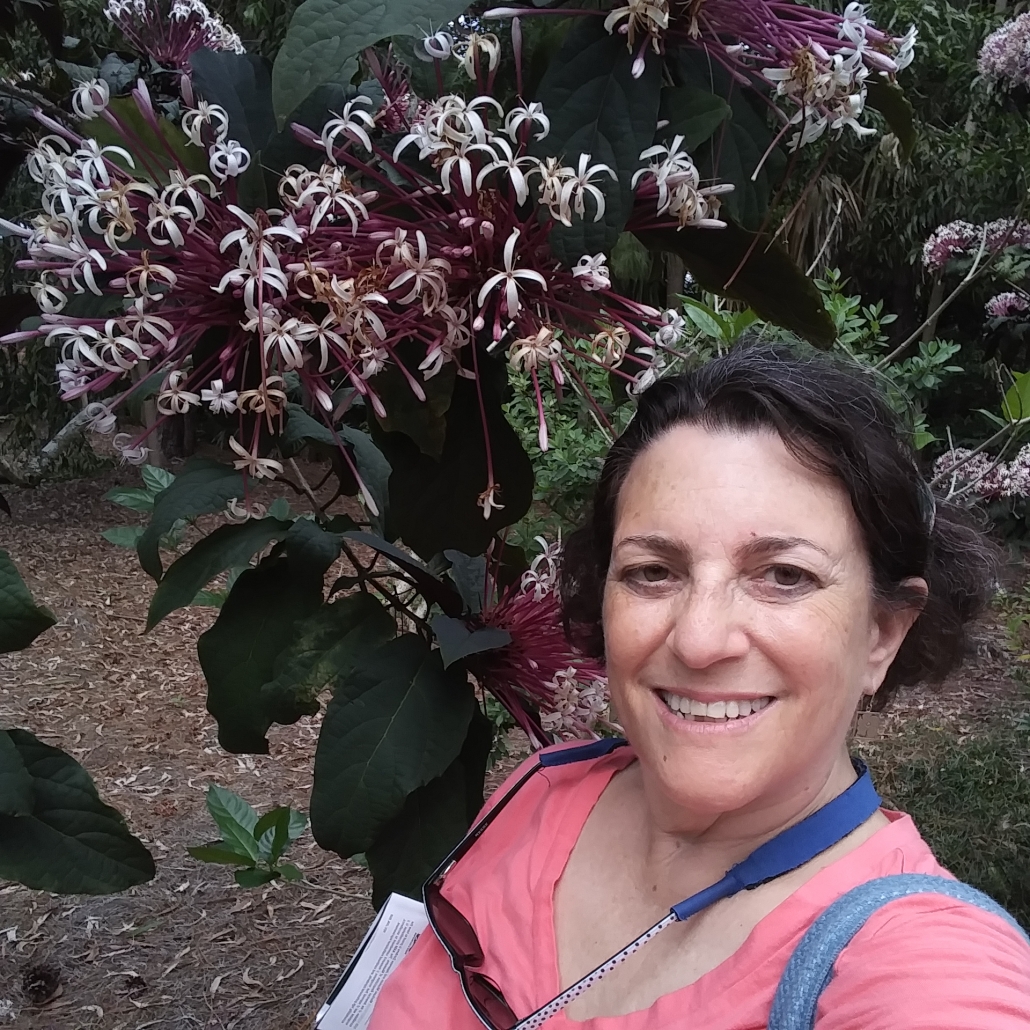 We were thrilled to catch up with long-time BBF volunteer superstar, Laurie Arnone, who told us about her many unique interests, her day as Paddington Bear, and the books that are getting her through these days.
Could you tell us a little about yourself?
I'm a semi-retired physician assistant, living in the Boston neighborhood of Roslindale. I've worked for over 40 years in healthcare, starting out in Connecticut as a registered nurse. I'm an avid gardener, beekeeper, and cyclist. I've been singing with the MIT Women's Chorale for 20 years, and I also sing with the One City Choir.
How did you end up volunteering at the Boston Book Festival? 
I love to read and regularly do volunteer work (with WBUR, Community Rowing, Inc., and Head of the Charles in the past), among other groups. I really enjoyed the first BBF I attended and signed up the next year to work with it.
How long have you been volunteering for BBF, and what kinds of different positions have you done during that time? Any favorites?
I think it's been around five years or so. I started in the year that the 2nd and last Hubbub Fest was held for kids. I've mostly been a "way finder," which I really enjoy doing. Two years ago, I was Paddington Bear, which was a fun experience. I like being a way finder, since it keeps me moving and talking to a lot of people.
What was one of the most memorable BBFs for you and why?
I guess being Paddington Bear, because of the amount of effort put into picking the characters, the very fun interactions with the little kids and their families, and working closely with the other volunteers helping to don the 'suits' and being their escorts.
What keeps you coming back volunteering year after year?
It's fun! And, it is a worthy event. Books and reading are important for everyone.
How would you describe BBF to someone who has never been?
I'd say it is a big party where you can visit and learn from vendors from publishing, writers, book sellers and some food trucks. You can listen to your favorite authors and authors you don't know, hear about new books, old books and specialty topics – all in the beautiful settings used in Copley Square!
Any book that's helped you through these challenging times?
Not one in particular but many. I find myself in two books at a time – suspense, mystery, nonfiction and nature topics. I use the e-books from the Boston Public Library, support More Than Words bookstore, and recently became acquainted with Frugal Books, too. My most recent read is The Friend by Joakim Zander.