BBF's Founder Curates Her Favorite Sessions: Listen to Them All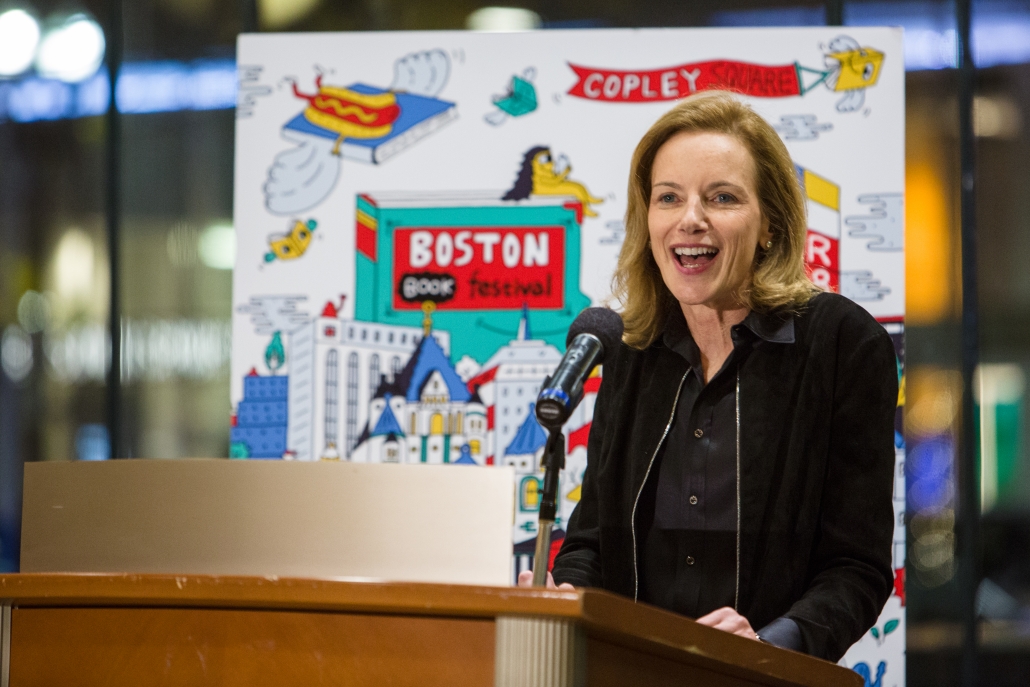 What better time than summer to pop on your headphones and download some stimulating conversation. We thought we'd dig through our archives to find the very best of what BBF has presented, and who better to do that than BBF's founder Debbie Porter. Her full list in below.
"Carlin asked me to pick my top five or six all-time favorite BBF sessions. But that's an impossible task, because, of course, ALL the BBF sessions are amazing. How could they not be? We invite several hundred brilliant and creative people to join us every year to talk about their most recent book.
"So I picked my favorites of the last three years, which was in itself very difficult.  I primarily work on the nonfiction program at BBF, and I am also obsessively interested in politics, so most of my picks are nonfiction and/or political, with a few notable exceptions. I hope you enjoy listening to my faves!"
2019:
Poetry Keynote: Reginald Dwayne Betts
Capitalism and Its Discontents:Heather Boushey, Ray Fisman, Mike Isaac, Host: Michael Norton
A Tribute to Tony Horwitz: David W. Blight, Annette Gordon-Reed, Host: Ron Suskind
Technologies of Freedom or Control?: Roger McNamee, Shoshana Zuboff, Host: Meghna Chakrabarti
2018:
Authoritarianism: Stephen Greenblatt, Amy Siskind, Timothy Snyder, Host: Timothy Patrick McCarthy
Public Affairs Keynote: Anand Giridharadas, Host: Christopher Lydon
2017:
Politics: Where We Find Ourselves: Maureen Dowd, Jared Yates Sexton, Host: Tom Ashbrook
The State of Affairs: Esther Perel, Host: Robin Young
Racism in America: It's a Crime: Chris Hayes, James Forman Jr., Host: Kim McLarin
Check out BBF's full archive here.