At Home Boston: Furry Friends Collection
Boston Book Festival has launched a community writing project to capture this moment in history. We asked residents to send us stories of their experiences during the pandemic, from the acts of kindness by neighbors to the challenges in our biggest hospitals. And many people told us about how their furry friends were by their side through it all. The following collection gives us a glimpse into a few of those stories.
To check out more At Home Boston stories, visit BBF's Facebook and Instagram accounts. We will be sharing submitted stories through the summer.
~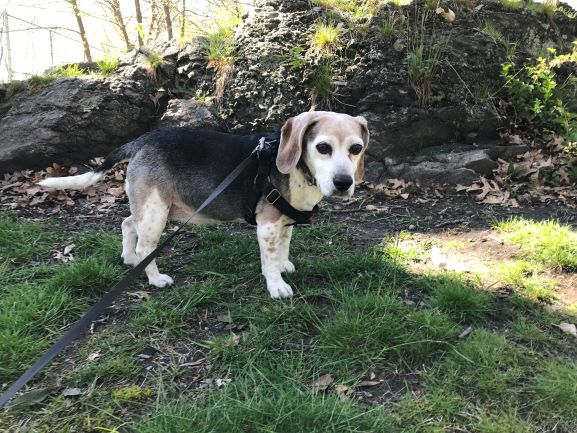 Jennifer Serafyn is a lawyer who lives in Dorchester with her husband, two sons, and their dog, Barkley.
It's mid-March and our dog doesn't realize that we're all home in the middle of the day on a Wednesday. A school day. A work day. She doesn't mind that when we go for our usual walk in Dorchester Park, we see no one. Not the guy who also has a beagle or the lady who doles out treats from her pocket.
It's Easter and our dog doesn't understand that no one is coming over for dinner. She doesn't know about being over 70 and having lung disease. Instead, our dog jumps onto my lap as we Zoom with family to celebrate virtually. Safely.
It's mid-May and our dog doesn't notice that the bike path along the Neponset River is more crowded than usual. She wags her tail and sniffs the grass as runners, cyclists, rollerbladers, and walkers pass by. She doesn't care that most of them are wearing masks.
Soon it will be June. My sons will turn 9 and 11. School will end. Our dog will continue to meander through the days, unaware.
That's all we can be sure of.
~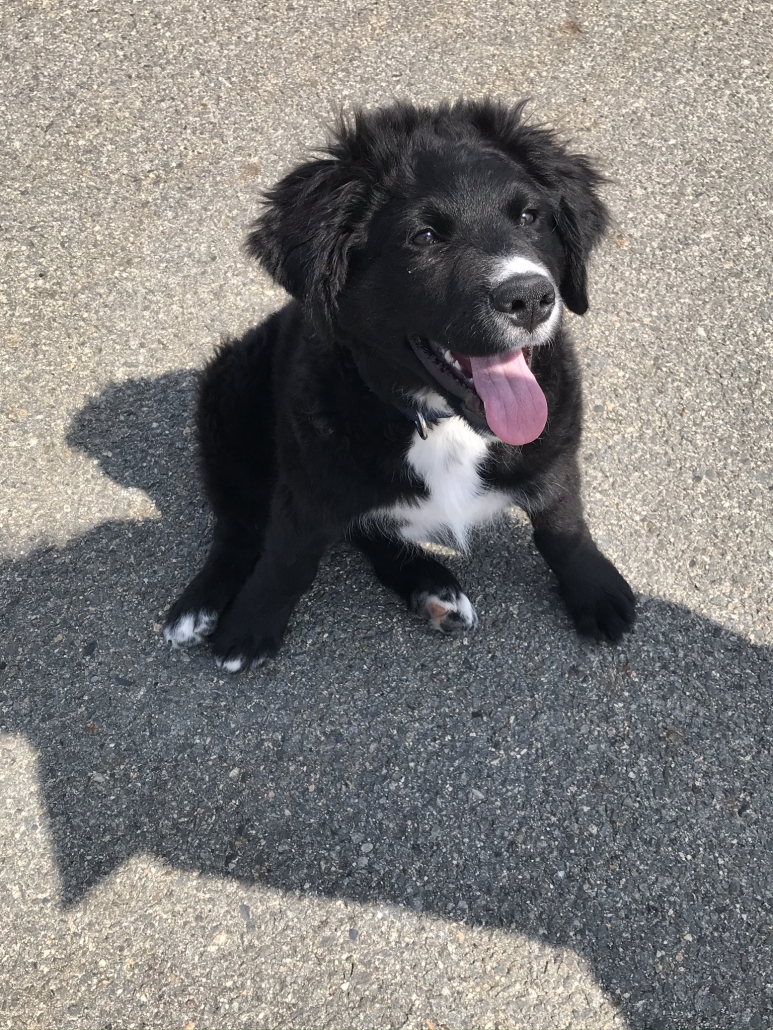 David L. Cozad is a student at the UMass Isenberg School of Management
The Dog Days
It appears, that many in Boston have chosen this difficult time as an opportunity to open their homes to new family members of the canine persuasion. A puppy can certainly provide spurts of joy, especially through challenging times. They are, as advertised, loyal companions.
I grew up with Golden Retrievers and Springer Spaniels running around my childhood home. As I recall, they were always respectful, and obeyed their owners. They were rarely mischievous, and were most often behaving in a manner that would make even Norman Rockwell proud.
If summer was going to be spent inside, then my wife and I felt we needed a new, playful, well-mannered, handkerchief-wearing best friend.
Instead…we ended up with Clancy. Who does not enjoy walks, but will turn our Charlestown flat into a race track. Who isn't supposed to shed, but leaves my clothes looking as if I spilled the remnants of the hand vacuum. Who will chew on your books, lick your face, and of course bark, somehow all in unison. Who has the bladder of an ant, but much more importantly the heart of a Lion.
~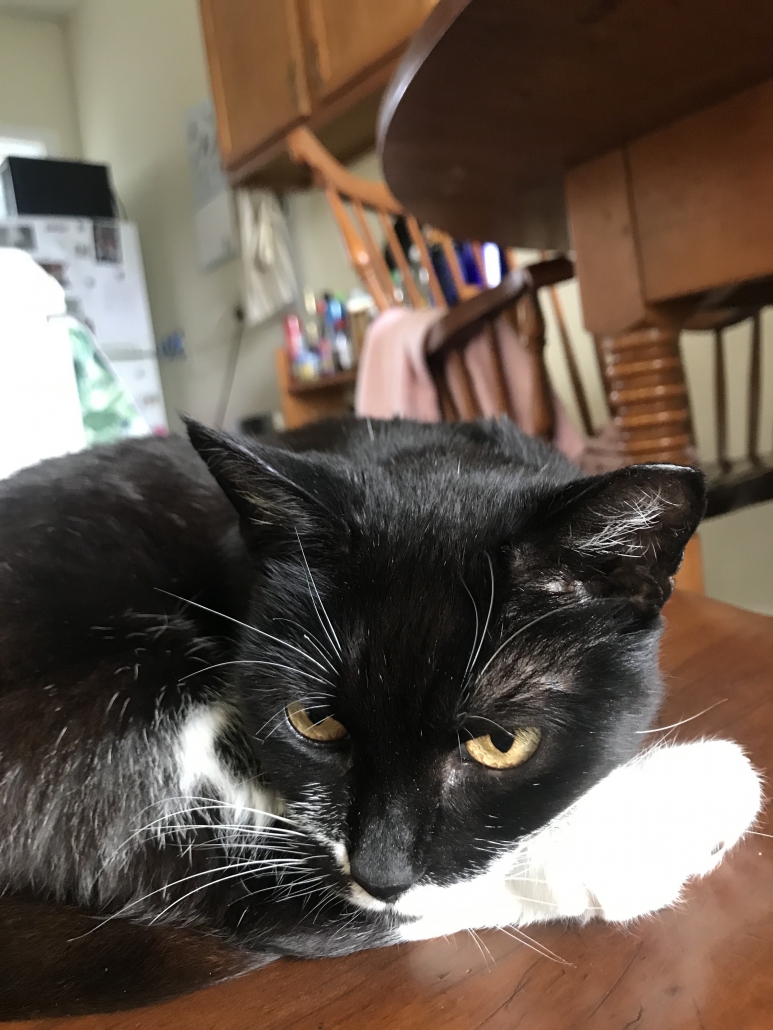 Matt is a K2 teacher in Boston who lives with his fiancé Lucas and Neko!
A drowned mouse finally made me get serious about adopting a cat. My fiancé had left a pot overnight to soak and the next morning I watched in disbelief as the doomed vermin's body circled the drain. I wanted to cover the kitchen in bleach but there wasn't a clorox product available anywhere in Boston. So with the knowledge that I'd be teaching Kindergarten remotely for the foreseeable future, Neko came into my life the day Governor Baker announced the closure of non-essential businesses. This also led to a frantic trip to the possibly nonessential Petco.
Then came our first vet appointment. I sat in my car in the vet's parking lot as rain pounded overhead. As I realized this was the first time we'd been separated for any extended amount of time, the call came in: she has heartworms and it's a poor prognosis. I couldn't call my best friend, recently pregnant whose mom was fighting Covid, and I didn't know what to do with bad news alone. But I wasn't alone. When I got home my fiancé reassured me, we're going to give her the best life we can, one day at a time, each one a gift.
~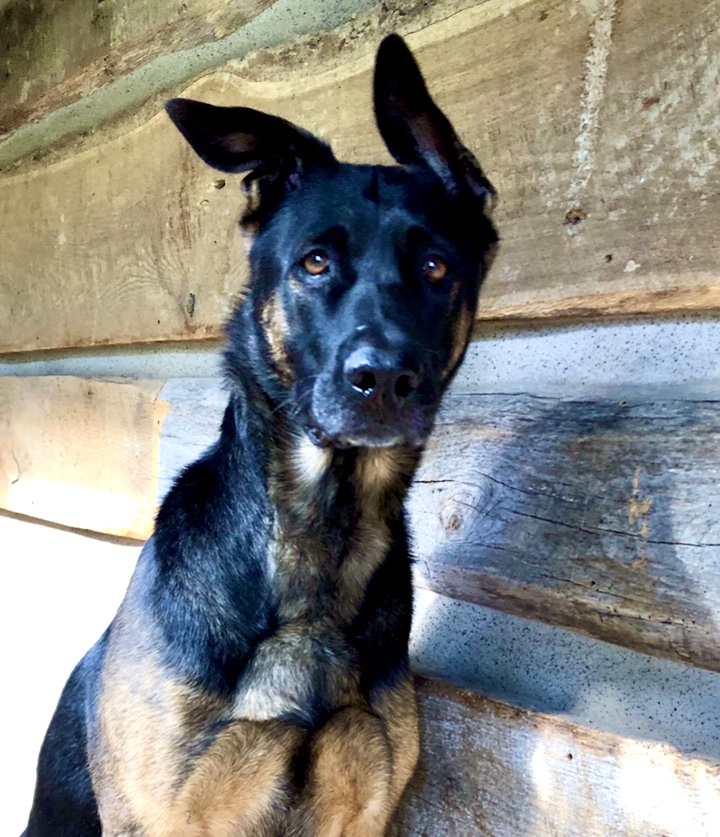 Kirstan Barnett is a startup investor and the Founder of SheGives.
Restless
It's 3am and my dog Rikki just gave me a worried look. Up again?
"I can't sleep," I say. I flick the light, pick up "Non-Zero Probabilities." But the words lay pinned to the page like swatted flies. I watch new Killing Eve episodes, play old Nathaniel Rateliff & The Nightsweats songs. Still night.
We are – what? – 12 agitated weeks into lockdown, and now this. The thing that got me was Chauvin's sunglasses. Perched nonchalantly on his head, undisturbed, as if he were at a backyard BBQ. Or anywhere other than kneeling on George Floyd's neck, on his life. And he was a Father, as we all now know, having seen his daughter Gianna on Stephen Jackson's shoulders saying "Daddy changed the world."
Precious child. I pray, safeguard her.
Rikki has her own bed. But she won't leave me. A Goddess of Protection. She does that thing dogs do, hovers increasingly closely the more agitated I get. "I'm losing it," I say. I know. And like those weighted Gravity Blankets meant to encourage sleep, she drapes her 70 lbs over me, covering my restless heart with safety.
As if daybreak, or a prayer, could bring peace today.
~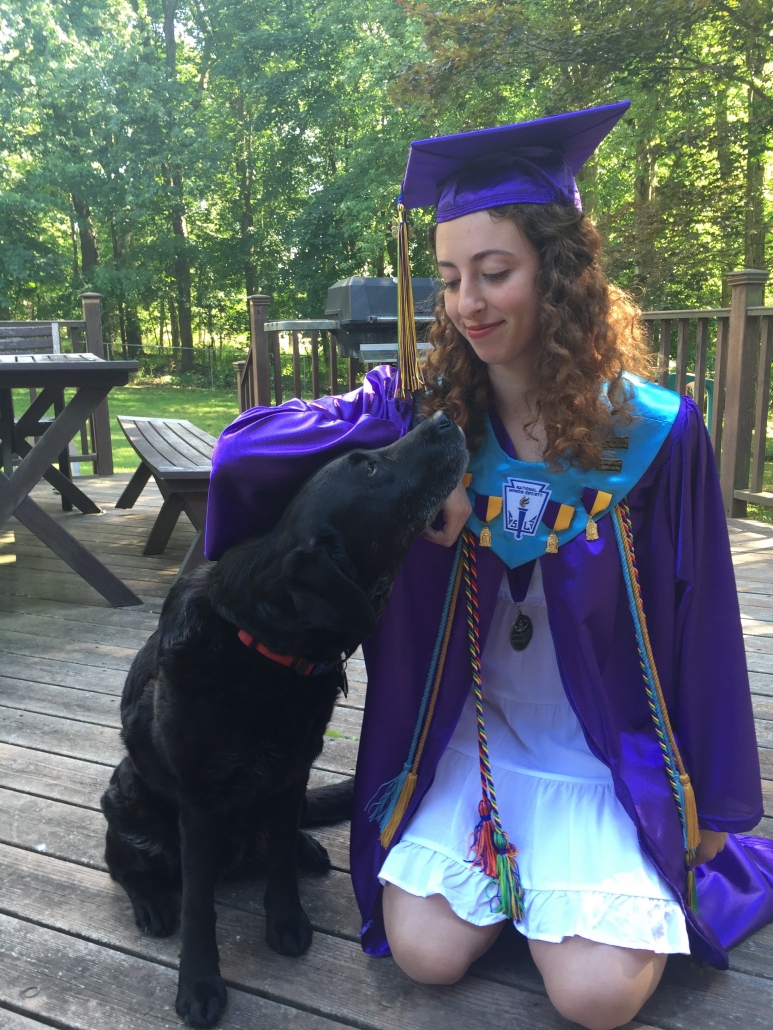 Lucy is a journalism graduate of Boston University's class of 2020, currently on the job hunt.
I kept waiting for Amtrak to cancel my train on March 14th. My dad refreshed traffic on Google Maps every few minutes until we had to leave for Stamford Station. My mom, who'd just heard about "social distancing," hugged me goodbye while holding her breath. I pet my 14-year old black lab, Cleo, and hopped in the car to return to Boston from spring break.
Coming back felt right. This was my last semester at Boston University, my lease in Allston ran until June and I was still a student with classes to finish, even over Zoom. I wanted to end college where I started.
I made it to South Station by 6pm. Life kind of exploded after that — my roommate went back to Connecticut, commencement was postponed, most friends living on campus left.
In mid-April, I said goodbye to my dog one last time over FaceTime. She'd developed a massive skin infection. We had 13 years together, and only 10 minutes on a screen for the end. Same with college — 3.75 years and a pandemic and poof, it's over. So many goodbyes, gone.
Read more about BBF's At Home Boston community writing project, in partnership with the Boston Globe.
Follow Boston Book Festiva's At Home Boston project on Twitter, Instagram, and Facebook. Share these stories using the hashtag #athomeboston.
Read more At Home Boston stories:
At Home Boston: Putting my son to bed over FaceTime.