#BBFBookHunt: A City-Wide Book Scavenger Hunt!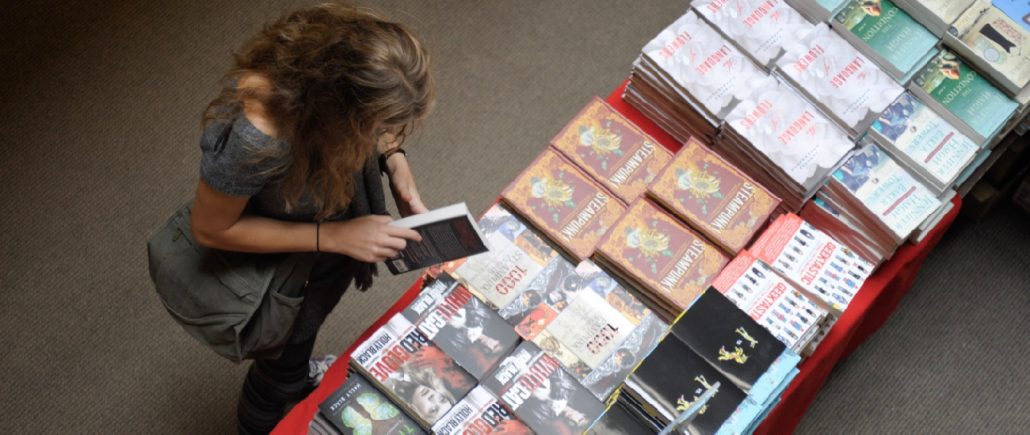 Want to join the #BBFBookHunt?
WHAT is #BBFBookHunt
On Monday, October 8 and Tuesday, October 9, the BBF–with the help of people like Y-O-U–will hide books all over the city of Boston for eager readers to find for keeps. Clues will be posted by @BostonBookFest on Twitter using #BBFBookHunt and feature authors presenting at the BBF on Saturday, October 13.
WHY we #BBFBookHunt
The social media takeover on Twitter will build awareness online about the upcoming BBF by promoting authors presenting at the festival, plus getting readers and potential attendees engaged with a hands-on hunt.
HOW to #BBFBookHunt
Here is where you come in: As part of the Boston Book Festival's extended team, you can sign up to hide a book in a convenient neighborhood. SIGN UP HERE. In advance of the #BBFBookHunt, you will pick up a book package. The package will be ready-to-hide and include a book, a letter to the finder, and BBF marketing collateral with details about the festival. Below are instructions for how to hide a book package and what to post on Twitter for your followers.
Hiding a #BBFBookHunt Book
STEP 1: Pick up your book package from the BBF either at our office in Central Square or at volunteer orientation at the Boston Public Library in Copley Square. We'll also have some other events where you can pick up book packages, TBA.

STEP 2: Find a hiding place. Picking a great location is crucial! Some best practices are to pick a location that is relatively weather resistant (think under a park bench or in a bus shelter), open to the public, and has no admission charge. Bonus points if you find a location that has an iconic feature in the background that can be a clue.

STEP 3: Hide your book package. The social media takeover is planned for Tuesday, October 9th. Please hide your book package on

Monday evening or by Tuesday mid-day

depending on what works best for your schedule. You don't need to worry about people finding books "early" on Monday night, we just don't want book sitting out in the elements for too long. Is your book hidden? Good! Don't leave your hiding place yet because you need to…

STEP 4: Snap a picture! Take a picture of your book and the general area it is in. If you are particularly sneaky, maybe only include the top half of the book and the surroundings, or don't include the book at all and take a picture of something distinct nearby.

STEP 5: POST! This is your time to shine on social media.

We want to keep all posts on Twitter.

Post as soon as you hide the book

Monday evening or by Tuesday mid-day

. The most important thing to include in your post is our hashtags, #BBFBookHunt and #BBF2018. That is how we will find your posts and retweet them from our @bostonbookfest account. You should also include our Twitter handle @bostonbookfest, THE BOOK TITLE (in all caps), the author's Twitter handle, the publisher's Twitter handle, and a little clue about where you hid the book. If you want to add a riddle or a pun about where you hid the book, be our guest. And if there's a way to work in the fact that the festival is on Saturday, October 13 that would be ideal. Click here to view some sample posts.
Ready to play?
Sign up here to become part of the #BBFBookHunt team!
QUESTIONS?
Reach out to Raquel Hitt, director of operations, raquel@bostonbookfest.org.