Exhibit at BBF 2021
We're excited to announce that the Boston Book Festival is back! We will be live, in-person at Copley Square on Saturday, October 16, and in Nubian Square, Roxbury on Saturday, October 23.
Most events will take place outdoors, including all exhibitor areas. We will be opening exhibitor applications soon and providing more details, so stay up-to-date with information, applications, and deadlines by filling out this brief Exhibitor Interest Form.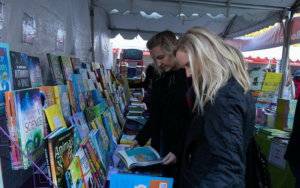 For more information, please contact Carlin Carr, BBF's Director of Operations and Outreach, at carlin@bostonbookfest.org.