IFFBoston 2017
Boston Book Festival is thrilled to partner with Independent Film Festival Boston (IFFBoston) for another year of independent film and storytelling! The 15th Annual IFFBoston is taking place April 26-May 3 at the Somerville Theatre, Brattle Theatre, Coolidge Corner Theatre, and UMass Boston. Over one hundred films will be shown along with nightly parties and weekend panel discussions. Tickets for all events are on sale now at http://www.iffboston.org.
We are sponsoring two films this year: Edgar Allan Poe: Buried Alive and The Little Hours.
Edgar Allan Poe: Buried Alive
Brattle Theatre
Saturday, April 29th at 1:30pm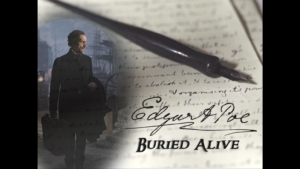 For those who love his poetry and horror stories, this biographical documentary delivers a dramatic tale of Poe's life, focusing on his career, personal life, and mysterious disappearance before his death. Poe is played by Denis O'Hare (True Blood, The Good Wife, American Horror Story), who delivers a satisfyingly intense performance, including readings of Poe's literature and criticism. For more information, check the IFF website: Edgar Allan Poe: Buried Alive.
The Little Hours
Brattle Theatre
Sunday, April 30th at 8:45pm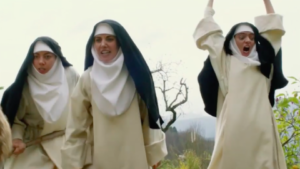 This movie is not for the faint of heart! It is a racy, mature take on the fourteenth-century author Giovanni Boccaccio's The Decameron, a collection of tales about a medieval Italian nunnery. With a star-studded comedic cast (Alison Brie, Dave Franco, Fred Armisen, John C. Reilly, Aubrey Plaza, Molly Shannon), get ready for an unapologetic rendition of lust and laughter. More details here: The Little Hours.
We hope you'll join us for one of these literary-inspired movies! Please check out the full IFF lineup here to find additional screenings. From film to books, we love good storytelling and are happy to support IFFBoston in our shared mission of bringing Boston together through great art. We hope to see you there!