Q&A with More Than Words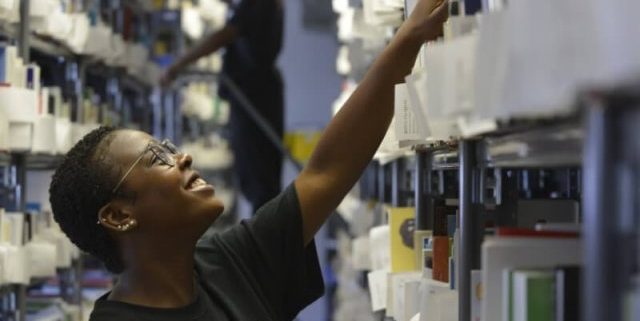 We are pleased to profile fellow Wagner Foundation grantee More Than Words on our blog this week!
The following Q&A was conducted with Jazz, a Partner on the youth team at More Than Words (MTW), a social enterprise that empowers youth ages 16–24 who are court-involved, in the foster care system, out-of-school, or homeless to take charge of their lives by assuming responsibility of a business. Youth at MTW earn a job working 20–30 hours each week while simultaneously participating in youth development programming. After 6–12 months, young people graduate into the Career Services program, where they receive two years of additional support pursuing education and employment.
What is MTW doing to stay engaged with important conversations about disadvantaged youths in Boston?
MTW helps to stay engaged by talking about what is going on in the world. I joined the Power is Yours workshop. This workshop focused on Raise the Age and MTW advocacy to raise the age of the juvenile justice system from 18 to 22. We talked about how people, especially those of color, are being locked up at a young age. You can support this work too. Check out the Raise The Age webpage to learn more.
How do the youth you employ get involved with the bookselling and publishing aspects of MTW? What do they find the most rewarding or challenging?
At MTW youth collect donated books. We sort them out and scan them to see how they can be sold online. Once a book is sold, we find it on the shelves, scan it, weigh it, print a label, and package the book to send out.
My favorite thing about working at MTW is that I can actually do something during the day that I like. It is one of the jobs I look forward to, and I can actually have a good time. I feel a part of the little family. I like shipping books and receiving orders. On the You Job [MTW's youth development program] I like talking to my YD about everything that is going on in my life because I actually connect with her.
What other businesses and nonprofit organizations do you partner with? How are partnerships important to the work you do?
We partner with many businesses and nonprofits. MTW works with schools, shelters, and public agencies to provide referrals of youth and to provide resources to young people. We also partner with local businesses for donation drives, volunteer events, and social enterprises throughout the country, whose products we sell online. 
How can Boston youth get involved with More Than Words? 
Boston youth can get in contact with MTW to talk with a manager, set up an interview, and apply for work on our website.
How can others get involved with your organization?
You can get involved with MTW and show support by spreading the word about the work that we do, donating books, money, or clothing, or volunteering at one of our two sites.
You can check out opportunities to get involved here.