A brilliant author, an intimate setting, a fascinating discussion, a lovely meal, a signed book. 
How can you top that? By also supporting the Boston Book Festival and helping bring our free celebration of books to Copley Square and Nubian Square this October. 
Space is limited, so sign up today! 
A note re: COVID-19 and My Dinner With: recognizing that guidelines are changing day-to-day regarding gatherings in the age of the coronavirus, we are optimistically proceeding with plans for these events. We are accepting reservations without payment now, and will plan to invoice registrants closer to the events as they are fully confirmed. We will utilize guidance from state and local officials and public health professionals when deciding whether to hold these events. Thank you for your flexibility and your support!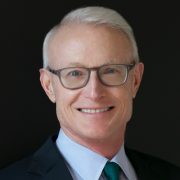 Dinner with Michael Porter and Katherine Gehl
Wednesday, April 29
6:00–9:00pm
Location: Brookline
Minimum donation: $500/person
Michael Porter is the father of modern business strategy and the most cited academic in business and economics. His seminal work, Competitive Strategy, proposed a framework for analyzing industries that has been the definitive approach to business strategy for decades. Now, he and coauthor Katherine Gehl, a political innovation activist, have applied this framework to analyze something that isn't often thought of as an industry: politics. Join us for a fascinating conversation about their forthcoming book, The Politics Industry: How Political Innovation Can Break Partisan Gridlock and Save Our Democracy. You will come away encouraged by their ideas for powerful, practical, and achievable solutions. 
---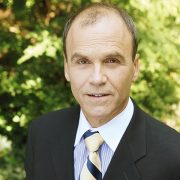 Lunch with Scott Turow
Wednesday, May 13
1:00–3:00pm
Location: Prudential Tower
Minimum donation $250/person
Scott Turow has had a dynamic career as a criminal lawyer, an author of legal thrillers, and a political commentator. His eleven bestselling works of fiction include Presumed Innocent and The Burden of Proof. Turow's recent Vanity Fair article, "A Crime in Public View," examined Trump's motivations in obstructing the Mueller investigation. His latest novel, The Last Trial, concerns a celebrated defense lawyer and his lifelong friend, a Nobel Prize–winning doctor accused of murder. Whether you seek insight into the judicial conundrums facing our country or you just can't get enough of Turow's thrillers, sign up for this afternoon event with the charming and multi-talented Scott Turow.
---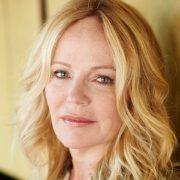 Dinner with Dani Shapiro
Wednesday, June 3
6:00–9:00pm
Location: Beacon Hill
Minimum donation $500/person
Dani Shapiro is the bestselling author of five memoirs, including Slow Motion and Devotion, as well as five novels. Her latest memoir, Inheritance, reveals how she learned a devastating family secret as the result of a genealogy test. Shapiro writes the complex ethical issues raised by new technology and movingly connects them with her own experience. A New Yorker piece called Inheritance "(An) engrossing, compassionate memoir… As in the best writing on the self, the point is the integrity of her search." Join us for this rare opportunity: an intimate conversation with a beloved author who has fearlessly explored the depths of identity.