Why We Can't Sleep: Women's New Midlife Crisis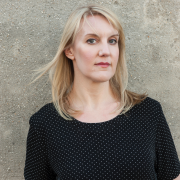 Ada Calhoun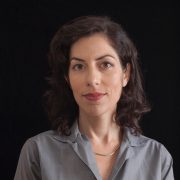 Alysia Abbott
Wednesday, January 22
6:30–8:30pm
The Wing
699 Boylston St., Boston
Free, but reservations required
This event is SOLD OUT, and we will not be maintaining a waiting list. Thank you for your interest, and we hope to see you at other events throughout 2020!
Nonfiction author Ada Calhoun blends reporting, research, and personal anecdotes to present an examination of the contemporary issues keeping us up at night. From housing, career, and children to marriage, debt, and divorce, there is no topic Ada Calhoun shies away from. Following the release of her new book Why We Can't Sleep: Women's New Midlife Crisis, Ada joins us for a candid fireside chat on how she silences the self-doubt. Ada will be interviewed by Alysia Abbott, author of the memoir Fairyland. Books will be for sale thanks to Brookline Booksmith.
The Boston Book Festival is co-sponsoring this event with The Wing Boston. The Wing is a network of co-working and community spaces designed for women, founded in Manhattan's Ladies Mile and now with nine locations spread across London, Washington D.C., Chicago, Boston, and the West Coast. Built upon the Women's Club movement of the 19th Century, The Wing's mission is to create space for women to advance their pursuits and build community together. We welcome guests at The Wing regardless of gender/gender presentation, just ask that everyone attending keep in mind we are a space designed for women/non-binary folx and ask that all are respectful of our mission.
Admission is free, but seating is limited so pre-registration is required.